We are thrilled to announce that Mailmeteor has once again been selected for the Recommended for Google Workspace program.
This program, curated by Google Workspace, recognizes secure, reliable, and well-integrated third-party apps that enhance the Google Workspace experience. Last year, we were proud to be selected for the first time, and we are honored to be chosen again this year.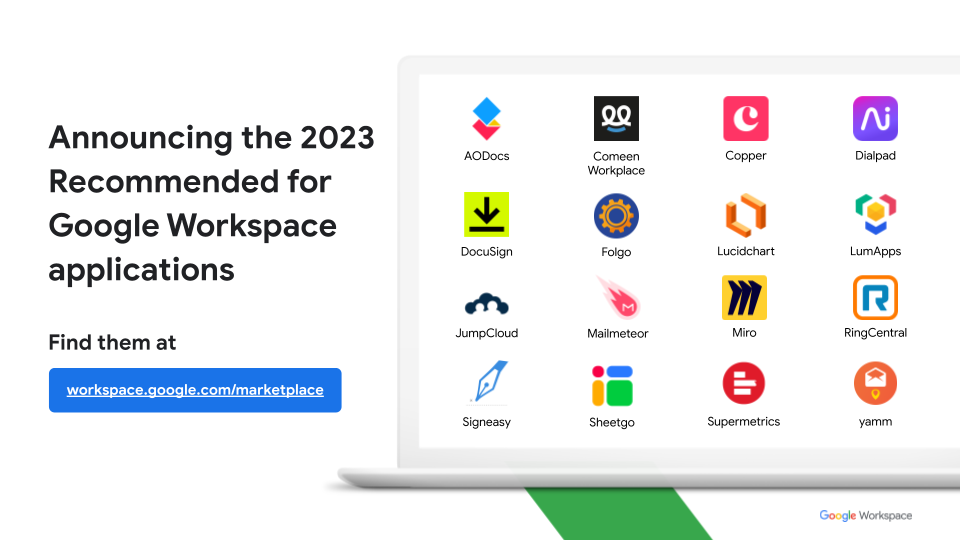 A complete email marketing solution
Mailmeteor is a complete email marketing platform that is deeply integrated with Gmail. With features such as automatic follow-ups and email sequences with Gmail, we strive to provide a user-friendly and efficient solution for our users.
As part of the Recommended for Google Workspace program, Mailmeteor has undergone rigorous security checks, including a security audit and penetration tests, to ensure that our app complies with the most advanced security standard.
Being part of the Recommended for Google Workspace program means that Google Workspace administrators can offer their users a trusted email marketing solution that is recognized by Google Workspace for both its security and user experience.
Deeply integrated with Google Workspace
With over 5 million installs of Mailmeteor through the Google Workspace Marketplace, we are confident that Google Workspace's program will help decision makers make the best choice for the marketing needs of their company.
Everyone at Mailmeteor is committed to delivering a top-quality email marketing solution that enhances your productivity and collaboration in Google Workspace. We thank Google Workspace for this recognition and for their continued support of third-party apps that provide value to their users.
If you are interested in learning more about Mailmeteor and our participation in the Recommended for Google Workspace program, feel free to get in touch with us. And if you haven't already, we invite you to download Mailmeteor from the Google Workspace Marketplace and see for yourself why we have been selected for two consecutive years.
Published in: