The best alternative to Yesware
Ready to move on from Yesware? Level up your sales with Mailmeteor.
START SENDING EMAILS

Yesware is a popular emailing platform, with a strong sales focus for businesses. But what about businesses that are focused on brand marketing over sales? Or people needing a simpler mail merge for personal use? In this short, we're going to look at one of the best alternatives to Yesware on the market today.
Yesware is one of the market's best sales software suites, with a primary focus on bringing in more sales with targeted email campaigns. This add-on has features like data reporting, email tracking and meeting schedulers that are designed to help sales teams secure conversions and encourage engagement.
Founded back in 2010 by three sales professionals, Matthew Bellows, Rajat Bhargava and Cashman Andrus, Yesware has a range of benefits that are great for salespeople. However, their extensive feature list can be daunting and over-complicated for most users, and their overall focus on sales-based users means that people needing to send emails for anything other than sales can feel left out.
For those users, Mailmeteor is an excellent Yesware alternative available on the Google Workspace Marketplace, with over 5 million users and thousands of 5-Star reviews.
Mailmeteor is a tool that makes sending mass personalized emails through Gmail simple and straightforward, with a complete set of powerful features designed to suit professionals, businesses and individuals right down to the ground.
Unlike Yesware, Mailmeteor is designed for everyone, and its main purpose as a mail merge tool means that it is exceptionally good at its job, with no other distractions or complications. Its price plans come in at much cheaper than Yesware too, giving you access to a powerful mail merge add-on that works for your wallet.
Mailmeteor VS Yesware
Discover how Mailmeteor competes with Yesware's all-in-one sales toolkit.
| | Mailmeteor | Yesware |
| --- | --- | --- |
| Free quota | 50 emails per day | None |
| Gmail and Google Sheets integration | Yes | No |
| Multichannel sales automation | No | Yes |
| Permissions | No access required to your Gmail inbox. | Yesware asks for read access to your Gmail inbox and Google Drive files. |
| Pricing for individuals | Starting price $9.99 per month | Starting price $15 per month |
Why Mailmeteor is the best alternative to Yesware?
Simpler than Yesware
A top-quality mail merge solution that's quick and easy-to-use for you or your business.
More affordable than Yesware
Mailmeteor offers the same essential email features as Yesware for a fraction of the price.
Safer to use than Yesware
Mailmeteor requires minimal permissions to send emails.
Simple, yet surprisingly powerful. I use Mailmeteor for sending cold emails to sales prospects. It does everything I need it to do, and you just can't beat the price ;)
Mailmeteor review
Google Workspace Marketplace
Join 5 million professionals
Companies & organizations from all over the world trust Mailmeteor. Read all reviews.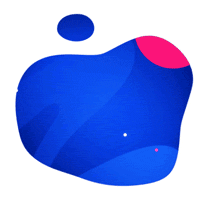 Replace Yesware with its best alternative
Send your first outreach campaign with Mailmeteor right now.