The best alternative to Mailchimp
Looking for a simple and affordable scalable email marketing solution to compete with Mailchimp? Discover Mailmeteor, the best alternative to Mailchimp.
START SENDING EMAILS

Mailchimp has long been one of the most popular email marketing tools. In September 2021, Mailchimp made headlines after Intuit acquired it for 12 billion dollars (yes, you read that right!)
Mailchimp was born more than 20 years ago at a time when email marketing was not such a thing. It revolutionized the emailing industry with a simple user experience at that time. Anyone who used Mailchimp back in the days can remember their iconic chimpanzee!
However, as Mailchimp grew over the two past decades, it became quite expensive and overly-complicated to use, packed with all kinds of features that you'll pay for but won't necessarily use. So what Mailchimp alternatives are there for those looking for something a little bit more straightforward? In this article, we're going to see how Gmail add-on Mailmeteor lines up against Mailchimp and what benefits it brings to the table.
Mailchimp pricing and plans comparison
Mailchimp's pricing is split into four different levels of subscription – it starts with the Mailchimp free package which includes things like a marketing CRM and a website builder, before rising to the essentials plan which suits smaller businesses a little bit better.
From here, you can upgrade to the standard plan which features some automation and analytics, or the highest level of subscription, which is the premium plan containing the full width and breadth of the Mailchimp features and service list.
While at first glance, this features list seems like it covers a lot of content all in one price, the truth is that for most users, you might not use even half of all of the features. This is especially true for those needing a simple tool for sending newsletters or those with bigger contact lists.
As you can see, Mailchimp's pricing can quickly become really expensive depending on the number of contacts you have. Nowadays, if you aren't managing the marketing department for a large business, Mailchimp may prove to be a bit too overwhelming for the price.
The best free alternative to Mailchimp
If you don't want to be limited on the number of contacts you can email, or if you are just looking for a simple emailing solution to compete with the chimp, let us introduce you to Mailmeteor as a best alternative to Mailchimp.
Mailmeteor is a focused email toolkit that provides all of the essentials for those looking for reliable and scalable email solutions. Mailmeteor's more approachable nature makes it perfect for both everyday users and professionals, not just for marketing executives, providing the necessary features through an easy-to-use platform.
Better yet, your privacy is protected with Mailmeteor. Mailmeteor only requires the most minimal permissions to send emails on your behalf, unlike more advanced platforms that might require more personal information and data. In comparison to what Mailchimp reviews say, it's thanks to this focus on privacy and its simplicity that Mailmeteor has become the best Gmail mail merge tool to send mass personalized emails.
Mailmeteor VS Mailchimp
Discover how Mailmeteor competes with a mastodon like Mailchimp.
Mailmeteor
Mailchimp
Free plan
Yes
Yes
Number of contacts included in the free plan
Unlimited
2000
Integrates with your Google Suite (Gmail, Google Sheets)
Yes
No
Email deliverability
Emails are sent through Gmail servers for higher deliverability
Emails are sent through Mailchimp's servers
Best use case
Sending personalized emails to a targeted list of recipients
Sending large email marketing newsletters
Starting price for 10,000 contacts
$9.99 per month
(with unlimited contacts)
$105 per month
(limited at 10K contacts)
Why Mailmeteor is the best alternative to Mailchimp?
The simplest email marketing tool
Manage and send email newsletters directly from Google Sheets and Gmail, tools you are already familiar with. No need to bother with a complex platform.
Affordable pricing
(without limits on contacts)
Save a lot of money on email marketing with Mailmeteor. Fixed pricing no matter the number of contacts you have.
Your data privacy is protected
Mailmeteor requires only the minimal permissions to run your email campaigns, unlike larger and more complex competitors.
Makes your recipients feel unique when compared to an email blast from a Mailchimp style platform. I love it, especially for smaller lists where you need a personal touch.
Mailmeteor review
Google Workspace Marketplace
Join 5 million professionals
Companies & organizations from all over the world trust Mailmeteor. Read all reviews.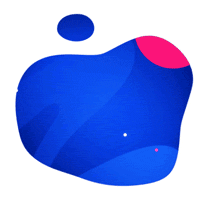 Replace Mailchimp with its best alternative
Send your first outreach campaign with Mailmeteor right now.