The best alternative to QuickMail
Looking for a QuickMail alternative? you've found it with Mailmeteor.
START SENDING EMAILS

As an emailing platform, QuickMail has a lot to offer for its convenience, its efficiency and its reliability – but is there a better alternative?
QuickMail has over a decade of history helping users reach big audiences and to guarantee replies with automated follow-ups. Working with most of the main email providers, including Gmail and Microsoft Outlook, this extension is a heritage choice that provides an excellent array of functions. When comparing Quickmail vs Mailchimp or other email platforms, Quickmail stands out by delivering emails in more targeted approach.
Its dedicated focus towards small businesses does restrict it for many other users however. Those who are looking for an accessible mail merge for everyday or personal use may find that many of the features aren't necessary for what they need to do. Things like automation, Quickmail autowarmer and A/B tracking may be a worthwhile investment for businesses, but the extra cost might not be what general users are looking for. And that cost can add up – beyond the limited free version, prices start at $49 a month which can be a lot for a package that provides just the essentials.
One excellent alternative to Quickmail is Mailmeteor, as it can fit the needs of individuals, businesses and large organizations alike. The top-rated mail merge extension on the Google Marketplace, Mailmeteor combines business capabilities like maximized email delivery with elements like personalization to provide complete coverage for all your mail merge requirements. More importantly it puts privacy above all else with only the minimal permissions required, all for prices starting at just $9.99 a month.
Trusted by millions of businesses, organizations and individuals across the globe, Mailmeteor is a leading extension that gives a more complete solution than many competitors, making mail merges easier and quicker than ever before.
Mailmeteor VS QuickMail
Discover how Mailmeteor competes with QuickMail's mass email service.
Mailmeteor
QuickMail
Free quota
50 emails per day
None
Works within your Google Suite
Yes
No
Multichannel sales automation
No
Yes
Permissions
No access required to your Gmail inbox.
QuickMail asks for read access to your Gmail inbox and Google Drive files.
Starting price
$9.99/month
$49/month

(5 times more expensive)
Why Mailmeteor is the best alternative to QuickMail?
Ideal for all kinds of uses
Unlike more marketing focused extensions, Mailmeteor is suitable for both professional and personal use.
High-quality mail merges
Mailmeteor focus on mail merges above all else, provide excellence with every email.
Secure and safe
Privacy is of the highest priority, meaning Mailmeteor only requires the most basic of permissions for use.
Great tool, great user experience and tutorials are simple and easy to follow. Their customer service is very pro active too. I was looking for a great alternative to Quickmail, happy to have found it with Mailmeteor!
Mailmeteor review
Google Workspace Marketplace
Join 5 million professionals
Companies & organizations from all over the world trust Mailmeteor. Read all reviews.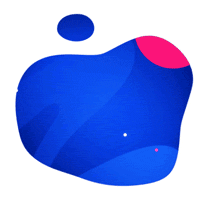 Replace QuickMail with its best alternative
Send your first outreach campaign with Mailmeteor right now.