The best alternative to Gmass
Looking for a Gmass alternative? you've found it with Mailmeteor.
START SENDING EMAILS

There are many mail merge add-ons available, this short guide will help you to pick the best mail merge extension to replace GMass.
GMass is an email marketing plugin for sending mail merge campaigns inside Gmail. Gmass.co offers a Google Chrome extension and a Gmail add-on to send mass emails, however the experience may lack simplicity and the price is overall quite expensive compared to similar solutions like Mailmeteor. Until recently, a GMass footer was included by default in the free version of GMass, which degraded the quality of your email campaigns.
Mailmeteor is the best-rated mail merge addon for Gmail. In its free version, Mailmeteor offers as much free quota than GMass (50 emails a day). But as soon as you want to upgrade, Mailmeteor costs up to 80% less than Gmass, which is a great option if you're looking for a best-value GMass alternative.
Mailmeteor offers plans that are much more affordable than GMass pricing, for individuals and companies, which you can find in the table below. On November 15th 2021, GMass raised its pricing for all plans. It will cost you $200 per year to benefit from GMass standard features. While GMass offers tons of side features, most users may feel that pricing has become too steep for extra functionnalities they will never use.
In case you need help, GMass is a self-service system which means that you will have to pay to get premium support from the GMass team. Mailmeteor offers premium support under 24h in three languages without no extra fees.
Mailmeteor
GMass
Free quota
50 emails per day
50 emails per day
Permissions
No access required to your Gmail inbox.
Gmass asks for read access to your Gmail inbox and Google Drive files.
Reviews
4.9/5 out of 10,000+ reviews
4.7/5 out of 5000 reviews
Installs
3,000,000+
900,000+
Pricing for individuals
$49 per year
$199 per year

(3 times more expensive)

Pricing for teams
(10 people)
$289 per year
$2250 per year

(8 times more expensive!)
Why Mailmeteor is the best alternative to GMass?
Simpler than GMass
Get started sending personalized emails campaign in a few clicks.
More affordable than GMass
Mailmeteor offers the same features as GMass for a fraction of the price.
Safer to use than GMass
Mailmeteor requires minimal permissions to send emails.
[...] The other tool that I tried was GMass. It felt a lot more complicated. I didn't like that I had to install two pieces to get it to work - an extension to my Chrome browser plus an add-on to Gmail. Each of those added buttons which are there all the time. Then I wasn't able to preview the merge to make sure that my merge fields worked correctly. What I liked about Mailmeteor is that I could send emails in a few minutes, using the tools I'm already familiar with. It felt very natural to me.
Join 5 million professionals
Companies & organizations from all over the world trust Mailmeteor. Read all reviews.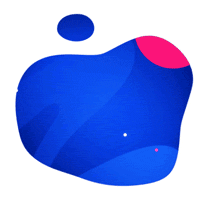 Replace GMass with its best alternative
Send your first outreach campaign with Mailmeteor right now.