The best alternative to Woodpecker
Exploring Mailmeteor as a simpler, more affordable and privacy-focused alternative to Woodpecker.
START SENDING EMAILS

Choosing an email outreach tool is all about knowing and researching your options. Some tools are better for professionals, some for individuals, and others for businesses. So tracking down one that fits your specification is crucial.
Woodpecker is a great email marketing platforms out there, leading the way with an expertise in cold email outreach. It's ideal for sales and marketing professionals who are looking to increase their replies from prospects. Woodpecker prides itself with a unique algorithm for maximizing email deliverability. Woodpecker does, however, come with a high price tag, and its feature list may not be the best for those looking for simpler and more targeted email services.
So if Woodpecker doesn't quite work for your needs, where should you turn? In this article, we're going to take a look at Mailmeteor, one of the best Woodpecker alternatives on the market.
Woodpecker pricing: is it worth the money?
Introduced in 2015 as an email marketing automation tool, Woodpecker is ideal for marketing professionals looking to send out automated email campaigns to clients and customers. Focusing mainly on the B2B (business-to-business) market, this tool features a range of services designed to help salespeople personalize their email content to add a more human touch to their cold-email outreach. Woodpecker reviews also give a clear idea of the quality of the add-on.
Woodpecker pricing starts at $39 per month. But for that price, you only get 50 recipients a day! This is understable as Woodpecker positions itself as a cold email platform, however it may not be adapted for anyone other than advanced sales users.
The platform itself is also designed for professionals, working in integrated marketing divisions. For startups and personal users, the raft of features can be daunting to use and many might not even be needed for the price you pay.
So what's the alternative? Well, Mailmeteor is a solution well-worth exploring.
Mailmeteor: the best alternative to Woodpecker
With its easy-to-use features, combined with its transparent pricing plan and its super easy-to-use interface, Mailmeteor is the best alternative to Woodpecker. Mailmeteor is one of the leading Gmail mail merge tools for sending cold email outreach or mass personalized emails. More than 5 million people trust Mailmeteor worldwide.
Mailmeteor offers you a complete free version with a 50 email quota included. That's already more than what you would get with a paid plan on Woodpecker. Moving forward, Mailmeteor has a budget-friendly price point that costs $9.99 a month. That price contains all of the premium features available on the platform.
Mailmeteor has developed a unique algorithm that maximizes your email deliverability. Considering that emails are sent directly through Google's server from your Gmail or Google Workspace account, it significantly increases your chances to land in the inbox and get more replies.
It's also great to note that Mailmeteor is one of the most privacy-friendly emailing tools out there, requiring only the most minimal permissions to operate, unlike other competitors that require access to all your inbox private data.
Mailmeteor rivals Woodpecker without making things more complicated. With automation, email personalization and the ability to send over 2000 emails a day with the premium package, Mailmeteor can be used by professionals and individuals alike.
Mailmeteor VS Woodpecker
Discover how Mailmeteor competes with Woodpecker's emailing platform.
Mailmeteor
Woodpecker
Free plan
50 emails included
No
Integrates with Gmail
Yes
Yes
Works with Google Sheets
Yes
No
Email deliverability
Maximized email deliverability
Maximized email deliverability
Best use case
For anyone who wants to automate their emailing outreach
For highly skilled marketers who need advanced features such as AB testing
Permissions
No access required to your Gmail inbox.
Woodpecker asks for read access to your Gmail inbox and Google Drive files.
Starting price
$9.99 per month
(for 2000 emails per day)
$39 per month
(for 50 emails per day)
Why Mailmeteor is the best alternative to Woodpecker?
Straightforward, no-frills email toolkit
Mailmeteor offers everything you need to start sending automated and personalized emails with no hassle.
Way more affordable than Woodpecker
Mailmeteor is competitively-priced, giving users access to the top-rated Gmail mail merge tool for less.
A privacy-focused Gmail mail merge
Mailmeteor only needs the minimal permissions to send emails on your behalf, ensuring your privacy and data remains safe and protected.
I have tried a lot. Mailmeteor is simple in it's interface, but what it does, it does really well. It has the highest amount of emails you can send for free compared to Woodpecker. If you prefer working out of the spreadsheet and want to avoid a complex & costly platform, I definitely recommend looking at Mailmeteor!
Mailmeteor review
Google Workspace Marketplace
Join 5 million professionals
Companies & organizations from all over the world trust Mailmeteor. Read all reviews.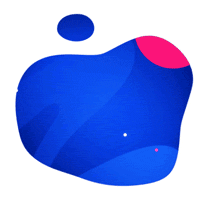 Replace Woodpecker with its best alternative
Send your first outreach campaign with Mailmeteor right now.