The best alternative to MailerLite
Looking for a MailerLite alternative? you've found it with Mailmeteor.
START SENDING EMAILS

As a email marketing platform, MailerLite is an effective tool suite that suits many email campaigns and strategies thanks to its extensive, business-orientated feature list.
Founded in 2009 in Vilnius, Lithuania, the suite has a focus on creating impactful emails to attract new audiences and raise brand awareness. Its email solution continues to help business harness the power of email as a means of marketing communication. When comparing MailerLite vs Mailchimp or other email platforms, Quickmail stands out by delivering emails in more targeted approach.
As with many other marketing-focused email tool suites however, you can often end up paying more for extra Mailerlite features that you don't need. This is especially true of MailerLite pricing which charges on the number of subscribers you have. The more your audience grows, the more you'll have to pay. With this in mind, if you're a smaller business, or if you are in need of a mail merge that works for personal tasks, then most of what MailerLite has to offer may not be what you're looking for – especially considering that MailerLite isn't quite adapted for targeted personalized emails that can get past spam filters.
If you need a simpler, less feature-heavy tool, focused on efficient mail merging, there might be better alternatives to MailerLite out there for you. One of those options is Mailmeteor.
The top-rated mail merge extension on the Google Marketplace, Mailmeteor makes creating and scheduling mail merges for large groups of contacts quicker and easier than ever before. Boasting a range of features, such as personalization, deliverability tools and tracking capabilities, Mailmeteor's capabilities are ideal to help you reach your intended audience.
Along with all of the above benefits, Mailmeteor also keeps your information secure by only asking for the most basic of permissions to operate, putting your privacy first with every email campaign.
Mailmeteor VS MailerLite
Discover how Mailmeteor competes with MailerLite's mass email service.
Mailmeteor
MailerLite
Free plan
Yes
Yes
Number of contacts included in the free plan
Unlimited
1000
Integrates with your Google Suite (Gmail, Google Sheets)
Yes
No
Email deliverability
Emails are sent through Gmail servers for higher deliverability
Emails are sent through MailerLite's servers
Best use case
Sending personalized emails to a targeted list of recipients
Sending large email marketing newsletters
Starting price for 10,000 contacts
$9.99 per month
(with unlimited contacts)
$50 per month
(limited at 10K contacts)
Why Mailmeteor is the best alternative to MailerLite?
Powerful features, made simple
Mailmeteor boasts excellent capabilities with simple and straightforward interfaces.
Private professional mail merging
Unlike many competitors, Mailmeteor only needs minimal permissions from you.
Rated as the best by Google users
Mailmeteor is the top-rated mail merge extension on Google Marketplace, trusted by millions of users.
Mailmeteor is one of the easy email marketing tool to send personalized emails. I can grow my audience without worrying about the cost, making it a solid alternative to MailerLite and other platforms.
Mailmeteor review
Google Workspace Marketplace
Join 5 million professionals
Companies & organizations from all over the world trust Mailmeteor. Read all reviews.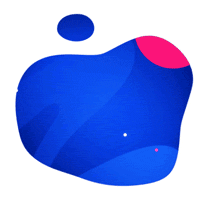 Replace MailerLite with its best alternative
Send your first outreach campaign with Mailmeteor right now.