The best alternative to Lemlist
Looking for a Lemlist alternative? you've found it with Mailmeteor.
START SENDING EMAILS

When it comes to picking out the right cold email software for you and your business, there's a whole lot of options for you to choose from. Lemlist quickly became one of the most prominent out there, but where should you look if Lemlist isn't quite working for you (too costly, too complicated)? In this brief guide, we're going to match Lemlist up against Mailmeteor, one of the leading Lemlist competitors.
Lemlist is a comprehensive piece of full-service outreach software, combining your sales automation and cold email software in one. Lemlist helps businesses of all sizes to personalize cold emails, automate follow-ups, and engage with leads across all channels. Lemlist founder and CEO Guillaume Moubeche has done an excellent job creating an industry-leading emailing platform with his team.
Created in 2017, Lemlist is a popular choice for growth hackers and salespeople as the Lemlist reviews indicate. But for many, the Lemlist pricing plans, and a sometimes overwhelming range of features, can be a turn-off.
Some people found Lemlist hard to navigate after its January 2021 redesign, while others still believe the Lemlist interface is what makes it unique as a platform. If you are looking for a simpler solution, the good news is that there's a leading Lemlist free alternative.
In just three years, Mailmeteor has become the best-rated mail merge addon for Gmail, providing both individuals and professionals access to a simple, privacy-focused and powerful emailing solution. Think of Mailmeteor as an essential email toolkit that covers all of the bases, whereas Lemlist could be too complex and costly for your needs.
Lemlist pricing starts at $59 per month. With Mailmeteor, you can start sending emails for as low as $9.99 per month. Better yet, as a Lemlist alternative, Mailmeteor features a completely free trial subscription plan for those on a budget.
So what makes Mailmeteor the best alternative to Lemlist?
Mailmeteor VS Lemlist
Discover how Mailmeteor competes with Lemlist's outbound solution.
| | Mailmeteor | Lemlist |
| --- | --- | --- |
| Free quota | 50 emails per day | None |
| Works within your Google Suite | Yes | No |
| Multichannel sales automation | No | Yes |
| Permissions | No access required to your Gmail inbox. | Lemlist asks for read access to your Gmail inbox and Google Drive files. |
| Pricing for individuals | Starting price $9.99 per month | Starting price $59 per month |
Why Mailmeteor is the best alternative to Lemlist?
It's easier to use than Lemlist
Create complete and personalized email campaigns in minutes without having to learn a complicated interface.
Protected user privacy
Mailmeteor only asks for the minimal, absolutely necessary permissions to create mail merges, keeping your privacy safe.
More affordable than Lemlist
Enjoy top quality mail merges with an extensive free quota, and enjoy better pricing plans that don't break the bank.
I have tried a lot. Mailmeteor is simple in it's interface, but what it does, it does really well. It has the highest amount of emails you can send for free compared to Lemlist. If you prefer working out of the spreadsheet and want to avoid a complex & costly platform, I definitely recommend looking at Mailmeteor!
Mailmeteor review
Google Workspace Marketplace
Join 5 million professionals
Companies & organizations from all over the world trust Mailmeteor. Read all reviews.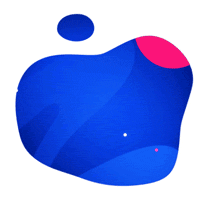 Replace Lemlist with its best alternative
Send your first outreach campaign with Mailmeteor right now.