The best alternative to Gmelius
Looking for a Gmelius alternative? you've found it with Mailmeteor.
START SENDING EMAILS

One of the first of its kind, Gmelius is a fully-functioning collaboration platform that integrates with and lives inside the Google Workplace. Designed to help professional teams connect on the go, this relatively new extension continues to impress, with a serious focus on improving efficiency at every level.
Founded in Geneva, Switzerland by founder Florian Bersier, Gmelius has teams in Europe and the US, all centered on delivering team-working solutions that allow businesses to upgrade their ways of working. Still in the startup phase, the Gmelius team is backed by US tech startup accelerator Y Combinator.
Gmelius' integration with the Gmail model makes it a good choice for many, requiring little knowledge to get up and running and needing little introduction for new members. The suite contains very handy features that are designed to improve collaboration – features such as a shared inbox, meeting schedulers, shared Gmail labels and Kanban boards. Automated workflows, email sharing, mail merge and email tracking are also part of the Gmelius eco-system for a complete Google Workplace solution.
One of the problems with Gmelius however, especially for those looking for just a quick and efficient mail merge solution, is that you would need to incorporate Gmelius' features in every part of your work – this is because your mail merge contacts would have to be hosted on the software itself. As well as that, mail merges aren't the core focus of Gmelius, and can lack the many features that other mail merges offer.
For a simple email solution, an excellent alternative to Gmelius is Mailmeteor. The highest-rated mail merge tool on the Google Marketplace, Mailmeteor makes creating and managing mail merges simple, quick and easy. Trusted by millions of professionals and individuals across the world for its ease-of-use, this leading extension integrates effortlessly with Google Workspace, allowing you to reach hundreds of recipients with just one click.
Better yet, with just one monthly price of $9.99 a month or $49.99 a year, Mailmeteor is proven and powerful mail merge tool that offers personalization, scheduling as well as a complete dashboard – all using just the bare minimum of permissions for your added privacy and security.
Mailmeteor
Gmelius
Free quota
50 emails per day
None
Gmail and Google Sheets integration
Yes
Yes
Multichannel sales automation
No
Yes
Emailing quota per day
500 for @gmail.com
2,000 for Workspace accounts
250 for @gmail.com
1,250 for Workspace accounts
Best use case
Sending personalized emails to a targeted list of recipients
Team looking for a collaboration tool - emailing being something on the side.
Pricing for individuals
$49 per year
$84 per year
Why Mailmeteor is the best alternative to Gmelius?
The top-rated Gmail extension
Mailmeteor has been downloaded millions of times by users around the globe.
Privacy-first tool
Mailmeteor needs only the minimum privacy permissions to operate.
Cost-effective price plans
Starting at just $9.99 a month, Mailmeteor offers a powerful mail merge for an excellent price.
Wow so impressed with this service! It has really changed my entire workflow. I've tried all the competition and they don't come close. A++
Mailmeteor review
Google Workspace Marketplace
Join 5 million professionals
Companies & organizations from all over the world trust Mailmeteor. Read all reviews.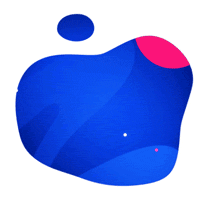 Replace Gmelius with its best alternative
Send your first outreach campaign with Mailmeteor right now.