The best alternative to Streak
Looking for a Streak alternative? you've found it with Mailmeteor.
START SENDING EMAILS

For anyone looking to reach hundreds and even thousands of recipients with just one click, there are many mail merge options like Streak that can fit your needs. But is it the best?
Founded back in 2011, Streak is a customer relationship management platform designed for Gmail, giving a complete set of features that makes reaching your customers quick, easy and efficient. Its founder, Aleem Mawani, worked at Google as a product manager, and when he started Streak Chrome extension, he brought many of his insights to develop a winning formula for businesses looking to expand through Gmail.
The mail merge function of Streak is only a recent addition to the platform, launched in October 2021. While it does the job, it isn't the main function of the extension. Because of this, its extensive feature list can be a step too far for many users who just need a reliable and effective mail merge that does the job. The CRM features also drive up the price of the extension, with the Pro package starting at $49 – so you might find you're paying for more than you need.
One alternative to Streak that might be what you're looking for is Mailmeteor, a complete emailing solution integrated with the Google Suite that fits the needs of professionals, individuals and businesses alike. Designed to be as easy-to-use as possible, Mailmeteor has personalization features, simple Google sheets integration, email tracking, scheduling and more to give you a full wealth of possibilities when reaching multiple contacts.
Better yet, privacy is of the highest priority – Mailmeteor will only ask for the most basic of permissions to operate, keeping your personal information safe and secure while you craft your mail merges.
Mailmeteor is trusted by millions of users and businesses around the world. Its excellent interface and accessible capabilities have made it the top-rated Gmail mail merge on the Google workplace today, as well as an award-winner with Product Hunt.
Mailmeteor
Streak
Free quota
50 emails per day
50 emails per day
Permissions
No access required to your Gmail inbox.
Streak asks for read access to your Gmail inbox.
Reviews
4.9/5 out of 10,000+ reviews
4.5/5 out of 6500 reviews
Installs
3,000,000+
700,000+
Pricing for individuals
$49 per year
$180 per year

(3 times more expensive)

Pricing for teams
(10 people)
$289 per year
$1800 per year

(6 times more expensive!)
Why Mailmeteor is the best alternative to Streak?
Simple and straightforward
Mailmeteor has easy-to-use and accessible features that can get your mail merge done in no time
Privacy-focused and safe
Mailmeteor needs minimal permissions to send mail merges, keep your emails safe from prying eyes
Top-rated by millions of users
Mailmeteor is the highest-rated and best-reviewed Gmail mail merge extension on the Marketplace
Mailmeteor has been the best mail merge add-on I've used. It is extremely easy to use, no need to have a full fledged CRM like Streak to run campaigns.
Mailmeteor user
Google Workspace Marketplace
Join 5 million professionals
Companies & organizations from all over the world trust Mailmeteor. Read all reviews.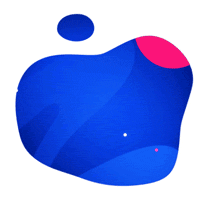 Replace Streak with its best alternative
Send your first outreach campaign with Mailmeteor right now.