From growth marketers to the best sales teams, everyone will tell you that if you send all emails in a blast, you are much more likely to land your emails in spam. One of our best tips to make sure your emails reach in your recipient's inbox is to space out each email.
That's why today we are releasing the Autopilot, a brand new functionality in Mailmeteor (currently in Beta). And I'm really proud to share with you how it works.
New: Send emails on Autopilot
Autopilot is a new way to send emails with Mailmeteor. It gives you access to advanced sending options. Instead of sending emails every few seconds, you can space out emails by a few minutes (or even more). It makes your sending much more natural and less likely to be considered as automated queries.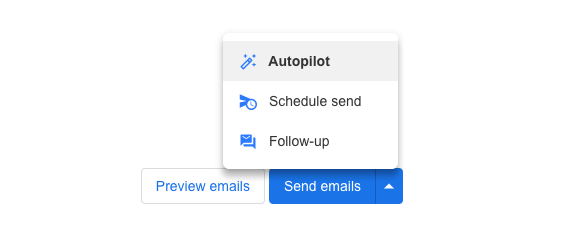 Control the delay between each email sent
With Autopilot, you define exactly when your emails should be sent and the best rate to boost your campaign. 100 emails per day only? 20 minutes between each email? Only in the afternoon from Monday to Friday? The configurations are endless.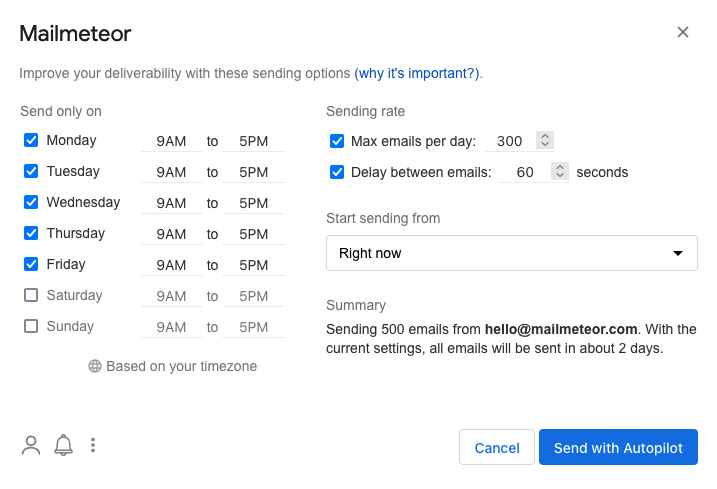 Default values have been picked to give the best balance between an acceptable time to send emails and a great deliverability rate. With Autopilot, you can make sure you won't send too many emails at once or exceed your daily limit. Feel free to play around with the settings and keep in mind: the longest the best.
Send 10,000 emails with Gmail
What's great with sending emails on Autopilot is that you no longer have to worry about hitting Gmail's daily sending limit. The Autopilot feature lets you bypass the daily Gmail sending limits by staggering your email communication over several days.
Let's say your database contains 10,000 recipients, you can plan your campaign and send it on Autopilot. That way, Mailmeteor will send your emails automatically over a given period of time, ensuring that your account always stays within the daily Gmail limits.
Why is it important to focus on deliverability?
When you send a campaign through Mailmeteor, our team is hard at work to make sure that your emails are well-delivered to the inbox of your recipients. This is not an easy job as all email service providers (ESP), such as Gmail, Yahoo or Outlook, have different mechanisms to define if an email should reach a user's inbox or not.
Autopilot is our most recent feature to help you focus on deliverability and maximize it. By defining exactly when emails should be sent, you can achieve a much higher deliverability rate than other mail merge solutions.
Especially the sending rate of your email address is a key factor to make sure your reputation stays at a high level. With Autopilot, you can schedule your emails at a slow pace. Now you can send campaigns with hundreds of emails without introducing peaks in your sending activity.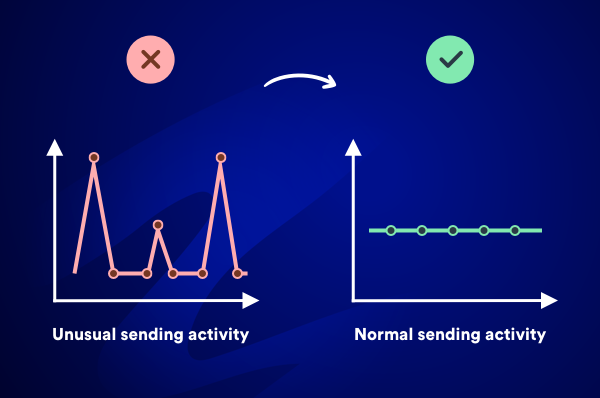 Autopilot works in pair with our sending tips to level up your Gmail reputation. It is especially aimed at power users (such as growth marketer or sales) that are looking for a solution to significantly increase their open-rate and click-rate.
Video tutorial
Here's a video tutorial recently recorded to explain how to create a campaign with Autopilot. If you are interested in learning more about Mailmeteor's features, go check out our getting started.
Published in: