The best alternative to ActiveCampaign
Looking for an alternative to ActiveCampaign? you've found it with Mailmeteor.
START SENDING EMAILS

ActiveCampaign offers the power of marketing automation at your fingertips - but how does it stack up for mail merges?
Founded and based in Chicago, USA, ActiveCampaign is a cloud-based customer experience suite, helping small-to-medium businesses manage sales, emails, marketing and CRM using automation.
The company itself has been around for nearly two decades, and over that time, the software has been improved upon time and time again under the leadership of founder Jason VandeBoom. Initially a consulting firm, ActiveCampaign has grown to become an international software as a service business the bridges the gap between customer management and customer support.
Integrating with over 850 eCommerce and advertising platforms, ActiveCampaign is an enormously comprehensive piece of software that hundreds and thousands of businesses worldwide rely on. But how does ActiveCampaign work for those who just want a simple, yet powerful, email marketing platform?
One of the key problems with ActiveCampaign for many businesses is the somewhat high price you pay for a big feature list you might never use. ActiveCampaign charges by the number of contacts you have and want to reach – so if you're sending out large mail merge to long lists of recipients, the price can rise quickly and significantly. All of this leaves users paying out large amounts for content they don't need.
An excellent alternative to ActiveCampaign for users who want access to a complete mail merge tool that doesn't break the bank is Mailmeteor. Designed to integrate effortlessly with Gmail and the Google Suite, Mailmeteor is the Google Marketplace's highest-rated Gmail extension, helping both businesses and individuals to reach more people, more quickly than ever before.
At just a flat rate of $9.99 a month or $49.99 a year, against ActiveCampaign's pricier per-recipient model, Mailmeteor is a budget-friendly, but also powerful and accessible tool to keep your mail merges on the go. With extra privacy controls and a wealth of features including scheduling and personalization, this is a mail merge extension you can trust.
Mailmeteor VS ActiveCampaign
Discover how Mailmeteor competes with ActiveCampaign's mass email service.
Mailmeteor
ActiveCampaign
Free quota
50 emails per day
None
Gmail and Google Sheets integration
Yes
No
Multichannel sales automation
No
Yes
Best use case
For anyone who wants to automate their emailing outreach
For highly skilled marketers who need advanced features such as SMS
Starting price for 10,000 contacts
$9.99 per month
$138 per month
(14 times more expensive!)
Why Mailmeteor is the best alternative to ActiveCampaign?
Cost-effective price plans
Starting at $9.99 a month, Mailmeteor offers a full mail merge tool for a fair price.
Built around privacy
With privacy requirements at their most basic, Mailmeteor ensures your safety online.
Intuitive and easy-to-use
Mailmeteor makes mail merges quick and simple for everyone, businesses and individuals.
Needed something quick and less "sales-y" than the email marketing services like ActiveCampaign. Just a way to personally reach out to a batch of contacts easily with no fuss. Mailmeteor was the answer!
Mailmeteor review
Google Workspace Marketplace
Join 5 million professionals
Companies & organizations from all over the world trust Mailmeteor. Read all reviews.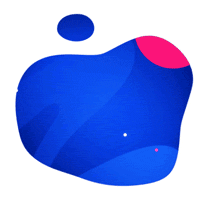 Replace ActiveCampaign with its best alternative
Send your first outreach campaign with Mailmeteor right now.