The best alternative to SalesHandy
Looking for a SalesHandy alternative? you've found it with Mailmeteor.
START SENDING EMAILS

As a sales suite, Saleshandy is a leading solution that shines, but as a mail merge, there may well be better, more focused and more efficient options available.
Founded by co-founders Piyush Patel and Dhruv Patel in Ahmedabad, India, Saleshandy is an email marketing sales platform that places a big focus on sales automation. With over five years of development under their belt, they promise 10x the engagement for email campaigns, helping to narrow down potential leads and prospects through a range of handy features.
Despite this, the Saleshandy feature list can often be too much for many users. With so many different functions on offer, many will find that they won't need half of what's on offer - and the since it's those unrequired features that drive up the price, users may find they're paying for elements they'll never end up using. Their most popular option, the Plus model, costs $22 a month, which may be a stretch too far for those looking for the email essentials.
That's where Mailmeteor comes in! Unlike Saleshandy, Mailmeteor has a single focus - it does the basics really, really well. A dedicated mail merge extension for Gmail, Mailmeteor combines a number of must-have features into one easy-to-use interface that gets your mail merges up and running in no time. Personalization, improved email deliverability, email tracking and mail merge scheduling are just some of the tools available to you - and with a single monthly package at $9.99 a month, you're getting exceptional value for money! Plus, even though Saleshandy can be considered safe, you might want to opt for a solution like Mailmeteor that only needs minimal permissions from you.
Best of all, you're in good company. Mailmeteor is used by over 5 million professionals and business across the globe for all of their mail merge needs - more importantly, it's the top-rated mail merge extension on the Gmail marketplace.
Mailmeteor VS SalesHandy
Discover how Mailmeteor competes with SalesHandy's mass email service.
Mailmeteor
SalesHandy
Free plan
50 emails included
No
Integrates with Gmail
Yes
Yes
Works with Google Sheets
Yes
No
Email deliverability
Maximized email deliverability
Maximized email deliverability
Best use case
For anyone who wants to automate their emailing outreach
For highly skilled marketers who need advanced features such as AB testing
Permissions
No access required to your Gmail inbox.
SalesHandy asks for read access to your Gmail inbox and Google Drive files.
Starting price
$9.99 per month
(for 2000 emails per day)
$25 per month
(for 2000 emails per day)
Why Mailmeteor is the best alternative to SalesHandy?
More affordable monthly plan
Mailmeteor's monthly plan starts at just $9.99, with extra discounts for annual and lifetime plans.
Tried-and-tested mail merge
With a main focus on mail merges, Mailmeteor makes reaching multiple contacts quick and easy.
Safe, secure and private
Mailmeteor requires only the most basic of permissions from you and your Gmail account.
Simple, yet surprisingly powerful. I use Mailmeteor for sending cold emails to sales prospects. It does everything I need it to do, and you just can't beat the price ;)
Mailmeteor review
Google Workspace Marketplace
Join 5 million professionals
Companies & organizations from all over the world trust Mailmeteor. Read all reviews.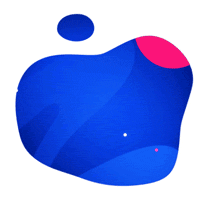 Replace SalesHandy with its best alternative
Send your first outreach campaign with Mailmeteor right now.