The best alternative to MixMax
Looking for a MixMax alternative? you've found it with Mailmeteor.
START SENDING EMAILS

An American software business based out of San Francisco, Mixmax is a sales engagement platform built around Gmail focused on maximizing efficiency for businesses. A major player in the industry, Mixmax boasts over 50 employees in its business, all dedicated to creating a full eco-system of sales engagement tools for small-to-medium businesses.
A wealth of features makes this a tempting choice for most businesses. Smart messaging makes communication a breeze, recruitment functions make reaching out to new talented quick and easy, and sales analytics complete the picture of a toolkit for modern sales management. Designed mainly for CSMs and AEs, Mixmax continues to impress the professional community with easy-to-use tools that offer powerful functionality at every level.
The Mixmax product upgrades the sales functionalities when it comes to Gmail, including things like automation and scheduling to keep businesses' email campaigns on the move. It's worth noting however that the price of subscription can rise quite high – if you're just looking for just a mail merge solution, you can end up paying up to $24 a month with Mixmax – and that's just for the basic email features.
For those looking for a dedicated Mixmax alternative that suits a range of budgets, Mailmeteor is the answer. For just $9.99 a month or $49.99 a year, this powerful mail merge extension is the highest-rated on Google Marketplace, trusted by over 5 million professionals around the world. Built around privacy and requiring only the minimum of requirements to operate, Mailmeteor is a leading mail merge tool that includes features like personalization, email tracking, scheduling and much more for businesses and individuals alike.
| | Mailmeteor | MixMax |
| --- | --- | --- |
| Free plan | 50 emails included | No |
| Integrates with Gmail | Yes | Yes |
| Works with Google Sheets | Yes | No |
| Email deliverability | Maximized email deliverability | Maximized email deliverability |
| Best use case | For anyone who wants to automate their emailing outreach | For highly skilled marketers who need advanced features such as AB testing |
| Permissions | No access required to your Gmail inbox. | Mixmax asks for read access to your Gmail inbox. |
| Starting price | $9.99 per month | $24 per month |
Why Mailmeteor is the best alternative to MixMax?
The leading mail merge tool
Mailmeteor is the highest-rated tool on the Google Marketplace, with millions of installs.
Private and secure
Mailmeteor needs just the basic permissions to operate, keeping your emails safe and private.
Dedicated mail merge features
Mailmeteor's sole focus is mail merges, with a range of comprehensive features for your Gmail.
Extraordinary tool to compliment business owners tool box and a great alternative to MixMax. I use it to schedule appointments and follow up with any mass mailing notices. Mailmeteor's real time features to keep track of responses on the address list and automatic labeling in my inbox, allows the user to keep on top of any sent item in an easy and organized manner. I probably spend 90% less time on repetitive email tasks than before.
Mailmeteor review
Google Workspace Marketplace
Join 5 million professionals
Companies & organizations from all over the world trust Mailmeteor. Read all reviews.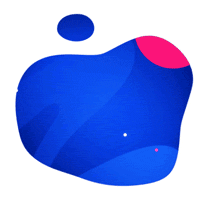 Replace MixMax with its best alternative
Send your first outreach campaign with Mailmeteor right now.