A long long time ago (2004), Gmail was released to the public as a webmail service with support for email clients. Throughout the years it has been integrated with most of the other Google products, and has become the most popular email client globally.
But, you've probably encountered a couple of other domains that are closely related to Gmail.com, and for good reason.
So today we'll cover what each Gmail domain is used for, and we'll also take you on a very brief internet history lesson to understand the 3 main Gmail domains.
We'll cover:
Let's go over them!
The most common Gmail Domain: Gmail.com
The most recognizable email domain out there is of course Gmail.com, used by almost all Gmail users.
If you send and receive emails using Gmail, your email address most certainly takes this form: [email protected]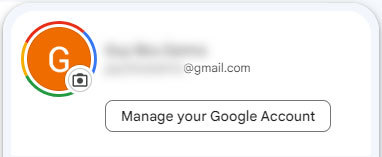 Your email address can be customized using any combination of letters (a-z) and numbers (0-9), with up to 30 characters. No special characters or symbols can be used with the exception of periods (.) and the plus sign (+) which are somewhat "ignored":
You can drop a period (.) anywhere left of the @ in your address and Gmail will ignore it. It can serve as aesthetic for your address, or to improve legibility:

[email protected], [email protected], and [email protected]– all 3 of these addresses lead to the same inbox.

You can use a plus sign (+) in your address as a nifty hack to tag emails:

when using the format [email protected], Gmail ignores the (+) sign and what's to the right of it. It will get delivered to the [email protected] inbox.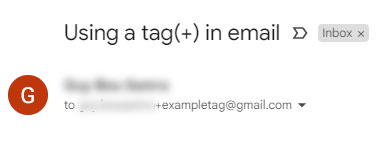 This can be really useful to figure out who shared your email contact, or who sold your data to a third party. By using a personal identifier tag in your address (+tag), you now have an insight on which email address was used to reach you.
The Rare Alternative Gmail Domain: Googlemail.com
Google announced Gmail back in April 2004, and quickly grew its user base to become open to public by 2007, to later grow out of its Beta status by 2009. In the backstage, Google was battling for Gmail domains in Germany, UK, Poland, and Russia.
The Gmail Domain for Googlers: Google.com
The email domain for Google's very own employees is: google.com.
Googlers like at any workplace will get their own email, and in this case, it will look something like [email protected], or [email protected]
(Google employees are called Googlers. New hire Googlers are Nooglers. Former Googlers are Xooglers.)
So if you see an email from [email protected], chances are they work at Google.
Your Gmail Domain with Google Workspace
Use Gmail for your own domain, by signing and setting up on Google Workspace.
Once you move into Google's workspace, yourdomain.com's emails will be managed by Google's Gmail, making it a Gmail domain by itself.
Benefits of using a Gmail domain
Signing up for a Gmail account has many perks. And using a Gmail domain means you can make use of even more functionalities and tools.
Mailmeteor prioritizes user privacy and offers a clear, user-friendly interface to enhance Gmail's capabilities and take your emailing experience to the next level.
With Mailmeteor, you simplify the process of sending numerous personalized emails through Gmail, saving you time and effort. You can monitor the progress of your emails in real-time, allowing you to stay informed and follow up as necessary.
So if you're using a Gmail domain, start growing your email marketing with the #1 email platform for Gmail.