It's been a few months since our last product announcements. Since then, we have received tons (300+) of feature requests. We are thankful for all your feedback and have put all of them on the roadmap.
Here are all the features straight out of the oven:
If you are interested in learning what was released previously, look at our articles from September and June.
Contact lists
We announced contacts back in September. And that was a massive release! We introduced a way to look at the activity of your contacts (email sent, campaign, opens, clicks) right from the contact profile page. You now have a broad overview of all your interactions with that recipient.
But you might have noticed that something was missing to make it perfect: contact lists. Great news, now it's perfect.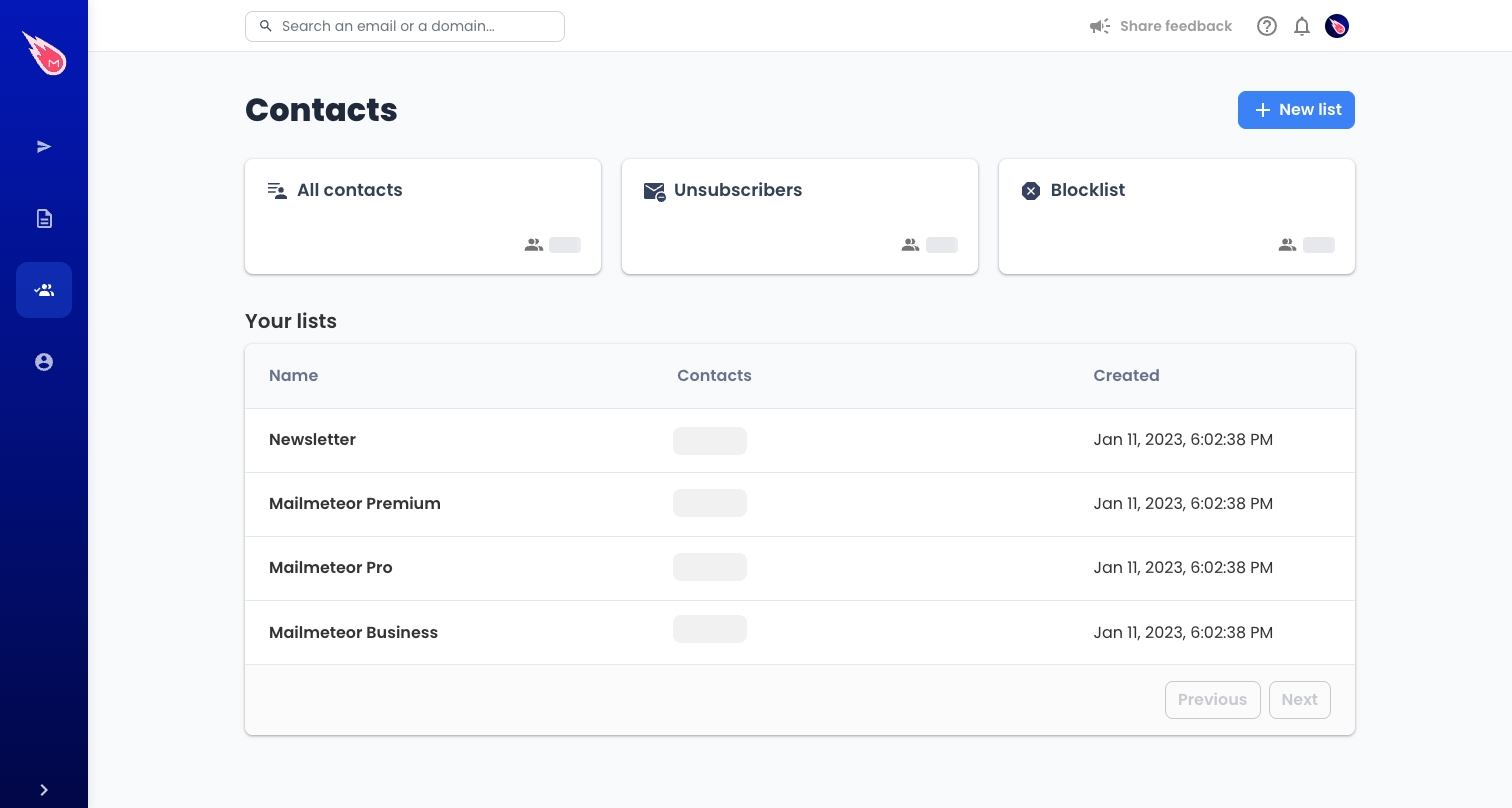 Using contact lists in Mailmeteor, you can manage your contacts with ease. Say you are running multiple newsletters. You can easily select all the right contacts and send a campaign in less time.
With the release of the contact lists, we have also made it easy to import your contacts from elsewhere. Making it easier than ever to adopt Mailmeteor for all your emailing activities.
Advanced tracking
Knowing when an email was open and which link clicked is critical. We have updated our tracking platform so that you can get more information in your hands, such as links clicked on, how many times an email has been opened, and so on.
Starting now, if you open an email and scroll to the "Events" section, you'll get all the events that have happened in your emails (one event per open, one event per click, etc.). To learn more about each event, click on it.

It gives you helpful information to understand how your contacts perceive your campaign and helps you improve your next campaign.
Detecting replies and bounces was already part of Mailmeteor Pro and Business plans, but only when you sent campaigns with follow-ups. Now, we have made it available to those plans for all campaigns (with and without follow-ups) so that you can measure how your campaigns perform even better.

To find all the replies, click on the blue "Replies" planet, and you'll get a list of all emails that have been replied to. You can export the list in one click and follow up with a new campaign.
Surprise!
Hint: it's a Chrome extension.
We all spend so many hours in our inboxes. We send and receive emails, of course, but we also do many other things. For many professionals, the inbox is their "todo" list. Making sure everything is done correctly and in the fastest way possible.
At Mailmeteor, the whole team spends a lot of time in the inbox: tracking progress, helping our customers, and ensuring we keep learning and growing. Recently we started thinking about what we could do to make it even better and more powerful for all of us.
Today, we are releasing an extension for Gmail available in the Chrome Web Store. That's our first step to bring your inbox to the next level. We want to make it the perfect companion to Mailmeteor and build everything we need in Gmail to 10x everyone's productivity.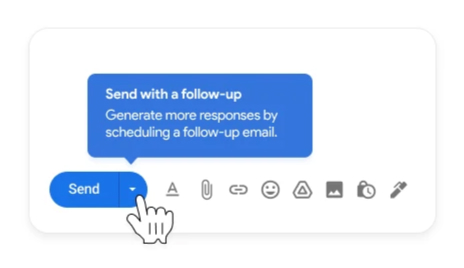 Mailmeteor for Gmail is currently in beta. Automatic follow-ups and email export are two of the first features we are releasing now. We plan to add much more! Please go check it out. It's included for free in all our plans.
We started Mailmeteor as a Google Sheets extension and released the Dashboard in 2021. The introduction of our Chrome extension is our next step to ensure Mailmeteor is always at your side in all your emailing activities.
Published in: