One giant leap for your inbox
Mailmeteor is the best-rated email marketing solution for Gmail. Trusted by 5 million users.
Premium
Send email campaigns with Gmail
$9.99 /user/month
Up to 15,000 emails/month
Unlimited contacts
Opens & clicks tracking
Attachments & Aliases
Best value
Pro
Complete email automation suite
$24.99 /user/month
Up to 45,000 emails/month
Email sequences
Auto follow-up emails
Bounces & replies detection
Unlimited email validation
Business
Highly personalized outreach at scale
$49.99 /user/month
Up to 60,000 emails/month
Unlimited aliases
Follow-ups after minutes
Custom tracking domain
Zapier integration
Priority email support
Taxes may apply - Show price in:
Join 5 million professionals
Companies & organizations from all over the world trust Mailmeteor. Read all reviews.
| COMPARE PLANS | FREE | PREMIUM | PRO | BUSINESS |
| --- | --- | --- | --- | --- |
| Emails per day | 50 emails | 500 emails | 1500 emails | 2000 emails |
| Personalize emails | | | | |
| Schedule send | | | | |
| Add CC or BCC | | | | |
| Preview emails before sending | | | | |
| Manage unsubscribes | | | | |
| Google Sheets extension | | | | |
| Chrome extension | | | | |
| PREMIUM FEATURES | | | | |
| Contacts | - | Unlimited | Unlimited | Unlimited |
| Campaigns | - | Unlimited | Unlimited | Unlimited |
| Aliases | - | 3 | 5 | Unlimited |
| Real-time email tracking | - | | | |
| Send emails on Autopilot | - | | | |
| Insert images & attachments | - | | | |
| Import your HTML templates | - | | | |
| Integrate with your CRM | - | | | |
| PRO FEATURES | | | | |
| Email sequences in Gmail | - | - | | |
| Auto follow-up | - | - | | |
| Follow-up if no reply | - | - | | |
| Bounces & replies detection | - | - | | |
| Email validation | - | - | Unlimited | Unlimited |
| BUSINESS FEATURES | | | | |
| Follow-up after a minute | - | - | - | |
| Custom tracking domain | - | - | - | |
| Zapier integration | - | - | - | |
| Priority email support | - | - | - | |
| | Try for free | | | |
One of the best email marketing tool to send personalize emails to maximum number of contacts in a given time. I love that I can customize each email with specific details, and the real-time tracking and follow-up features have been incredibly useful.
Google Workspace Marketplace
This truly is an AWESOME product for anyone who lives in the Google Suite like I do. It really helps keep small prospecting or 1-off group emailing efforts super organized and efficient. Mailmeteor is the PERFECT additional tool in the toolbox to shoot out any short-term or batch type of email outreach.
...Perhaps the most valuable aspect of Mailmeteor is the ability to track results in real-time and follow up easily to get more replies. In the past, I would send out a batch of emails and hope for the best, never really knowing if my messages were being read or if anyone was interested in my services. With Mailmeteor, I can see exactly who has opened my emails, who has clicked on links, and who has replied. This allows me to follow up with those who have shown the most interest, answer any questions they may have, and ultimately close more deals.
Google Workspace Marketplace
Mailmeteor has quickly become an indispensable tool for our team. What sets it apart from other email platforms is its ability to create personalized mass emails that make our recipients feel truly special, rather than just another name on an email list. Unlike other platforms like Mailchimp, Mailmeteor doesn't require any special permissions or access to our private inbox data, making it both safe and easy to use. If you're looking for an effective and user-friendly email platform, Mailmeteor is definitely worth checking out.
I am an old user of Mailmeteor and use it mainly for outreach purpose to find link building opportunities for my clients. I feel that it is a hidden gem which deserves much recognition than what it is enjoying right now. Sending bulk email through Mailmeteor is a breeze, and it saves so much time. Moreover, the mail delivery is always on the spot and nobody can realize that the message he or she receives is part of a mail merge email. This is personalization at its best.
A cut above the rest of the Gmail mail merge add-ons available. Super easy to use and a generous free plan. Plus, importantly, it doesn't request permission to read my emails.
Google Workspace Marketplace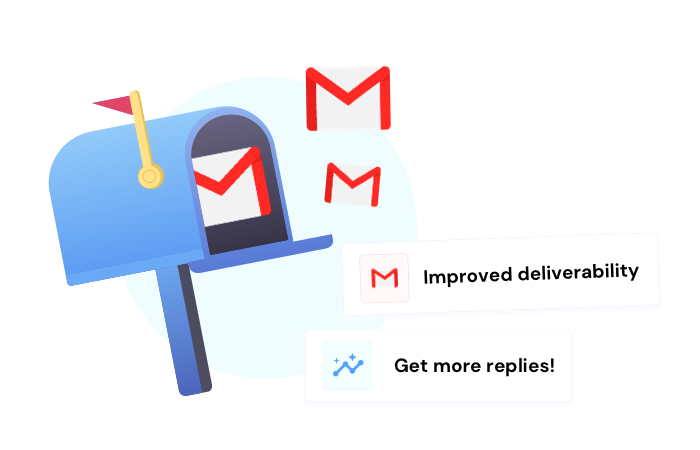 Boost your marketing campaigns.
Behind the scenes, Mailmeteor sends your emails directly using your Gmail or Google Workspace account.
While helping to significantly increase your email deliverability, your email campaigns are accessible right from your inbox. Bringing more replies and more engagement than with traditional email marketing platforms.
Works where your work.
Spending hours in your Gmail inbox? So do we. That's why we created Mailmeteor for Gmail, a browser extension designed to enhance everyone's inbox.
More of a spreadsheet expert? We've got your covered with Mailmeteor for Sheets, our add-on to mail merge directly from Google Sheets - right where your contact list is.
Or perhaps you prefer to keep things neatly organized? Meet the Mailmeteor Dashboard, your all-in-one email marketing command center.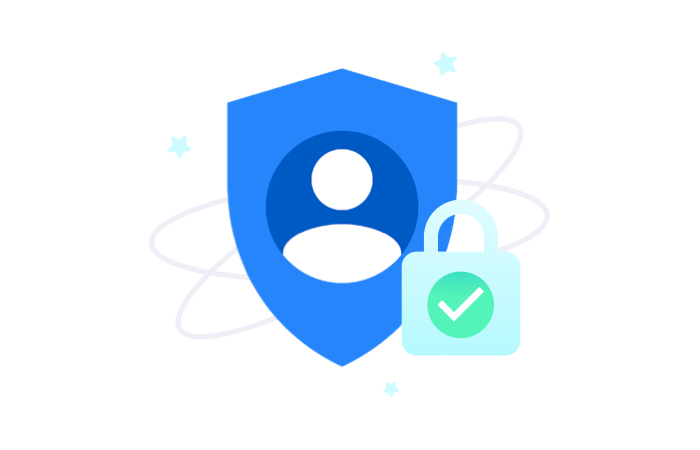 The safest email marketing solution for Gmail.
Unlike any other Gmail-compatible solutions, Mailmeteor will never ask to share more permissions than necessary.
By default, we don't even ask for a read access to your inbox. Thus, we just can't read your emails.
Learn more about how we protect your privacy.
Recommended by Google
Mailmeteor is recommended by Google as a market-leading application to help you get work done.
This recognition by Google itself marks years of effort to create a stunning application that natively integrates with Google Workspace products, such as Gmail and Google Sheets.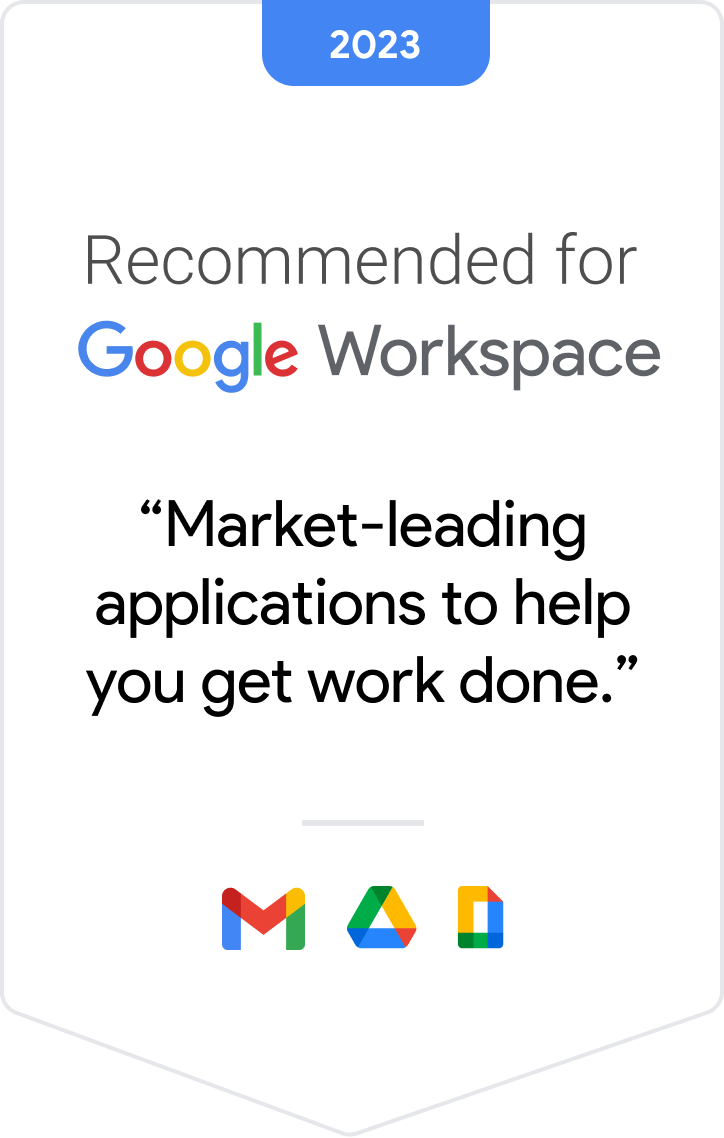 Just the simplest, most affordable, and privacy-focused emailing platform.
Mailmeteor lets you send personalized emails without limits. Your emailing experience is made effortless and designed to respect your privacy. Here's a foretaste of what you can achieve with Mailmeteor.
Send up to 2000 emails per day with Gmail. Mailmeteor lets you email a maximum number of recipients with Gmail.

Track emails in real-time. Know when your emails are opened and clicked. Track bounce and replies in follow-up sequences.

Personalize your emails. From subject line to email content, the possibilities are endless. Go even further with personalized links, images and text with spintax.

Schedule your email campaigns. Schedule your mail merge in advance. Set a date and time to send messages when you like with Gmail. Sit back, relax and enjoy!

Send emails on Autopilot. Boost your email deliverability by defining how many emails you want to send per day and setting your own delay between emails.

Email sequences in Gmail. Create email sequences in Gmail across several days such as drip campaigns or onboarding sequences.

Auto-follow up on emails. Follow up automatically and get more replies. It's possible to send follow up emails based on events such as replies, clicks, opens & more.

Follow up after a few minutes. Timing is everything. Send follow-ups a few minutes after your recipients interacted with your email to be perfectly on spot.

Attach files and personalized attachments, such as PDF, Word, Excel, pictures and various other file types. Perfect for sending invoices, payslips, invitations and more.

Send from an email alias. Connect multiple inboxes to Mailmeteor to share your daily email quota. Useful when you want to send emails from another email address you own (Gmail, Outlook and more).

Add CC and BCC recipients. You can add Cc and Bcc recipients to involve more people in the conversation, keep someone in the loop or log your emails in your CRM.

Integrate with your CRM. Plug your favorite CRM, such as Salesforce or Hubspot, and make sure that every discussion is logged to keep your teammates in the loop.

Import your own HTML templates, perfect to design your email newsletters.

Include unsubscribe links. Manage unsubscribes easily with a 1-click unsubscribe button.

Invite new users. Add new members to your license easily with Mailmeteor Dashboard.

View the stats of your campaigns at a glance. Mailmeteor Dashboard gives you an overview of all your campaigns.

Custom support. Our team speaks English, Spanish and French and answers under 24h to help you achieve your emailing goals.
Upgrade your team now at a lower price
Upgrade your team to Mailmeteor right now with a pack sized to your needs.
Estimate how much you save:
TALK TO SALES
Large organization or unique marketing strategy?
Contact our sales us to discuss your unique marketing needs and build a custom pricing options.
CONTACT SALES
Questions & answers
Find tutorials & help guides in our documentation.
Billing
Is there a free trial?
You can enjoy Mailmeteor for free with up to 50 emails a day. It's totally free to use and you can start right now. Whenever you want to send more emails, Mailmeteor Premium includes up to 2000 emails, real-time tracking, scheduling, attachments, email alias & more. If you want to benefit from premium features, you can upgrade your account on our paid plans.
How can I pay? PayPal? Wire transfer?
By credit card: We accept most major debit or credit cards (Visa, MasterCard, Maestro, American Express, Discover, JCB, Diners Club, China Union, Apple Pay and Google Pay). Our payments are secured by Stripe, one of the largest payment providers in the world.
By wire transfers: It is possible to pay through wire transfer or SEPA transfer for larger transactions (over $500). Depending on your location and preferences, we can accept transfers to our US bank account or European bank account.
By PayPal: PayPal is currently not available.
Do you offer a lifetime plan?
Mailmeteor is available as a lifetime purchase (buy once, use for life). Learn more on the the lifetime pricing page.
Note that it may take up to 24 hours for your account to be activated as the lifetime deal is a special plan that requires a manual activation on our end. Contact us if it takes longer.
Can I get a quote and send a purchase order?
We accept purchase orders and send quotes for orders of more than $500.
Do you offer plans for bigger organizations?
Sure! If you need more than 50 users, get in touch with our sales and we'll get back to you under 24h. Mailmeteor scales with your organization. For example, our largest customer has 100,000 employees using Mailmeteor.
Can I pay in Euros? In USD?
How do I manage my subscription?
To manage your account, access your settings from Mailmeteor's dashboard.
To cancel your account, on the same page click on "Cancel". Follow the instructions and the subscription will be cancelled immediately afterward. If you cancel before the end of your subscription period, you will still be able to use your Mailmeteor license (up to the last day of the subscription).
Is it possible to transfer my license to a different Gmail or Google Workspace account?
Of course! If you need to change ownership of your license, please contact us and we'll proceed with the change.
Does the price includes tax?
Prices do not include additional taxes, such as the VAT, which are determined during checkout.
Security & Privacy
How does Mailmeteor keep my data safe?
By design, your data stays at all times on your Google Spreadsheet. Contrary to most emailing platforms, Mailmeteor requires minimal permissions to send emails on your behalf. Here's all the data we need in order to make Mailmeteor work:
Your email address to identify your account
If you are a paying customer, your name to identify payment
Campaigns sent metadata (number of emails, date of sending, sheet's name)
Emails sent metadata (date of sending, opens and clicks events)
Mailmeteor complies with the French Data Protection Laws and the European General Data Protection Regulation 2016/679 (GDPR). You have a right of access, correction and removal of your personal data which you may exercise by sending us an email at [email protected].
What permissions are needed to use Mailmeteor?
Mailmeteor only requests permissions to send emails and does not require access to your email data, contrary to other mail merge add-ons. This means Mailmeteor cannot read, modify or delete your emails by design. For that reason, Mailmeteor is considered to be the safest mail merge solution for Gmail.
You can find here the exhaustive list of permissions requested by Mailmeteor and their meaning.
Email deliverability
How is Mailmeteor different from other emailing solutions?
Contrary to large email marketing softwares, like Mailchimp or ConstantContact, Mailmeteor is easy to use and plugged directly into Gmail. When you send with Mailmeteor, your emails will feel unique, personal, and highly relevant. It means better email deliverability, less spam, and way better opening rates!
You could compare Mailmeteor to other popular sales automation tools, like Lemlist, Mailshake, Yesware or mail merge extensions for Gmail, like YAMM or GMass.
Mailmeteor is different in 3 ways:
Simpler to use: Mailmeteor is an award-winning tool and the best-rated Google add-on. With Mailmeteor, you can send emails within minutes. The sending experience is made effortless.
Designed to respect your privacy. Mailmeteor has no access to your Gmail inbox, contrary to other add-ons that ask for read access to your Gmail inbox and Google Drive files.
More affordable pricing options. Mailmeteor has a generous free plan and a simple pricing that works at any scale.
How many emails can I send with Mailmeteor?
Mailmeteor allows you to send personalized emails up to the limits imposed by Gmail:
Google Workspace accounts (formerly G Suite) can send up to 2000 emails per day
Gmail accounts (@gmail.com) can send up to 500 emails per day
Mailmeteor abides by these limits and allows you to send as many emails as you can using your own Gmail account. Your quota varies depending on the type of your Google account (G Suite or Gmail) and your plan. Read more about email quota.
How can I ensure that my emails won't go to spam?
Using Mailmeteor and following a few simple rules will help you achieve greats results while keeping you safe from the spam inbox. Mailmeteor sends emails directly from your Gmail account and adds a sending delay between each email sent. These mechanisms prevent your emails falling into spam folders. In addition, we strongly recommend you to read our guidelines to maximize email deliverability before sending large volumes of emails.
Features
Help
I need help with Mailmeteor
Need help with Mailmeteor? You may find answers to your questions in our Help Center.
Can I send emails from space?
Mailmeteor works anywhere you can access the internet, so technically you should be able to send emails from space. If you manage to do it, please send us an email with a picture!
Ready for take off?
Send your first outreach campaign right now.
Try for free
No credit card required.